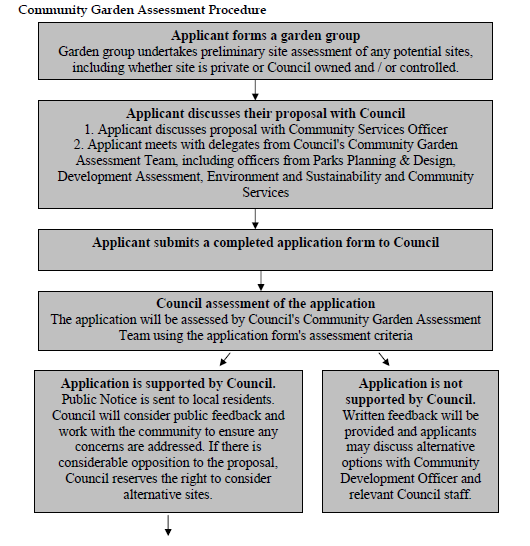 Are you interested in your local food security? Do you care about healthy eating ie food grown without use of herbicides and pesticides? Do you have a background in backyard / front yard food gardens? Do you want to share your knowledge? Is horticulture or permaculture part of your life skills or business acumen? Do you want to learn how to grow and even cook your own food? Do you want to meet socially with members of your local neighbourhood and chat about plants, worms, compost, fresh food, family recipes, heritage seeds, weeds and other garden / food related ideas?
A COMMUNITY FOOD GARDEN CAN PROVIDE ALL THESE OPPORTUNITIES.
Logan City now has a policy which is intended, one hopes, to support the establishment of community gardens. That policy was adopted 6 December 2011. Unfortunately to date no group has managed to travel the distance to actually have a leased area of land to begin - in earnest - their community garden.
The policy documents are available HERE.
A Guide to Community Gardening in Logan can be downloaded HERE.
Community Garden Policy is available HERE.
Community Garden Assessment Procedure is HERE.
Community Garden Application Form is HERE.
As I write this I am aware that the ELM PARK group have decided that the process does not meet their needs - and I agree. The Rochedale Charles Barton Park group have still to negotiate location with "council" before progressing, there are 2 other groups in Rochedale a group in Bethania, an ethnic community group and also CADDIES at Jimboomba which already has facilities leased from coulcil for a multitude of services for clients. The latter has almost negotiated the maze to have their application approved.